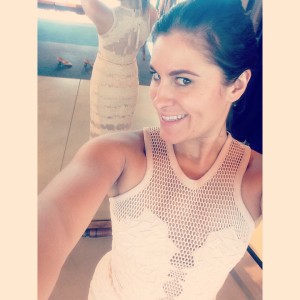 Founder Jax Crerar has been styling men and women in Greater Boston for over a decade. At the age of 16 while looking for love she began working at Structure, a Limited Corporation.  What she discovered was a love of clothing. Putting together outfits for young men came effortlessly to her. Quickly she was recognized as a high volume sales producer and as Structure evolved into the Expressmen brand she continued her career with the company through high school.
The love of styling lead her to the University of Rhode Island where she earned her Bachelors of Science degree in Textile Merchandise and Design.  While studying, she apprenticed for the personal stylist at Nordstrom in the Providence Place mall.  After graduation she continued working with Nordstrom at the Natick Collection.  Within two months in the handbags department she became the top seller, consistently recognized for highest sales volume.  When she met Eric Nordstrom for the first time she explained how she was going to be the first stylist out of the handbags department.  His response was, "That seems difficult. How would you style someone from the bag up?"  "If you are a true stylist, it really doesn't matter where you start as long as the look is cohesive" she told him.  Within the year she became the first stylist out of the handbags department winning accolades such as the Nordstrom Selling Star award, the highest given to a Nordstrom associate.  As part of the stylist team Jax was asked to style the Red Sox Wives Fenway to the Runway Fashion show where she dressed Marie Epstein the wife of then Red Sox GM Theo Epstein which was featured in the Boston Globe.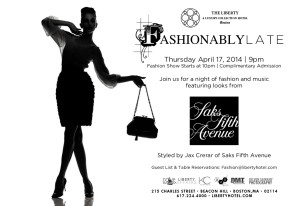 She was later recruited by Saks Fifth Avenue working in Women's Designer Department. That's when she discovered her true passion – that intoxicating combination of exquisite design, quality craftsmanship and the allure of ready-to-wear. She continued to excel in sales and service, winning Saks' Service Star award. Apart from her sales responsibilities, Jax was also the Stella McCartney brand ambassador for the Boston store, educating customers and Saks associates about the designer's unique philosophy, styling techniques and new offerings.  While at Sak's Jax created the first ever Sak's Fifth Avenue Fashionably Late Fashion Show at the Liberty Hotel.  Coordinating the event with Sak's marketing team, the Liberty Hotel, Dynasty Models and G2O Spa & Salon while styling all 15 looks head to toe.  She also collaborated with the  Improper Bostonian for a fashion show at the Kensington Apartments.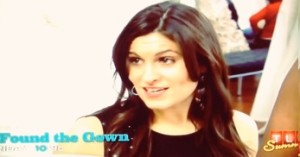 With luxury under her belt she added bridal fashion and TV experience to her portfolio, as a consultant at Vow's Bridal Outlet, featured on TLC's I Found The Gown, starring in seasons 2 & 3.
Her final retail position was at the iconic LOUiS Boston where her eyes were broadened to a new generation of fashion designers and luxury bespoke suiting.  Now that LOUiS has shut its doors, Jax has begun a new chapter as a one on one personal stylist for clients in Boston and across the globe.