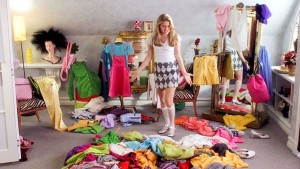 Now that we've celebrated our last big summer holiday it's time to prepare ourselves for fast paced fall and whirlwind winter here in New England.  Before you break out your boots that first frigid day, perhaps it's time for a totally new approach to seasonal dressing.
People often ask what services a personal stylist and closet editor provide and they're shocked to discover that every day people are using them. But these services are more in demand than ever in today's fast paced world where we tend to accumulate more than we have room for.  We're constantly 'keeping up with the Kardashians' in a non-stop revolving door of social engagements and activities displayed via Facebook. Even for those not "in-the-scene", everyone from working moms to corporate executives, has clothing that they just aren't wearing.  Ultimately these professionals help you remove clutter and refresh your style.  Here are just a few reasons why hiring a professional to style you and edit your closet is worth more than money.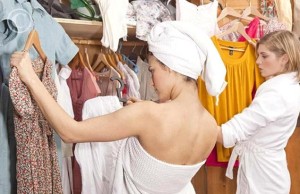 1 .You'll receive an unbiased opinion
The goal of hiring a stylist is for you to look and feel your absolute best.  A great stylist won't want to fit you into a mold or conform you into one idea, style or persona.  They want to push you outside your comfort zone and make you visualize your ideal self and show you how to project that image out to the world.  Their opinion is formulated by the architecture of your body, the colors complimenting your natural tones, and social decency rules based on lifestyle categories such as work life, home life, special events etc.  Unlike friends or family a stylist will be brutally honest with you about how your clothing fits, if it's appropriate for your intended use and they won't hesitate to have you discard it if it is not fulfilling a purpose in your life.  You wouldn't believe how much more successful you are at letting an item go with a stylist by your side. They will remove every item from your entire closet until each piece has been tried on and stored in its proper place.
2. You discover new outfits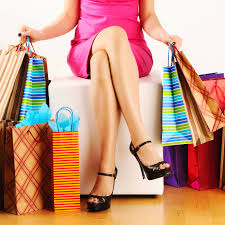 One of the most rewarding parts of editing closets is helping style outfits from what someone already owns.  Nearly everyone has asked "What do I do with this?" Showing versatility in a garment is part of what I love about styling.  I've made scarfs and sarongs into tops, mixed formal suit jackets with t shirts, jeans and smoking shoes for dressed up casual events, even had tailors add a lace bolero to a wedding gown for a conservative religious ceremony.  I try to show at least two different ways to wear each item.  If I can create a third or fourth use, those pieces become wardrobe "work horses".  This is where you realize how valuable stylists really are because they can construct looks that you would have never imagined.  This specialized service will set you apart from someone wearing the exact same item and that will differentiate you from the crowd.
3. It changes your self-image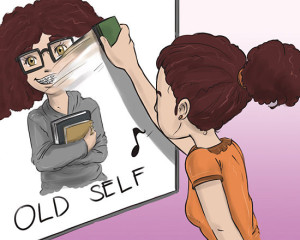 Have you ever been running late for work and grabbed the first thing you saw not realizing it was totally wrinkled leaving you feeling disheveled all day?  Or maybe you got invited to a party last minute; you couldn't find anything you loved in your closet so you put on any old little black dress. The minute you enter the party you noticed it was too short and spent the night tugging it down to the most appropriate length possible.  These are just a few unfortunate scenarios I witness every day.  Someone wasting precious life moments focusing on self-conscious behavior based on poorly fitting or put together outfits. When you don't feel your best you obsess and start beating yourself down internally.  You can't focus on the task at hand, whether it's an important meeting or a date you aren't there 100% because in your mind you are thinking about how uncomfortable you are in this outfit and you can't wait to run away and hide.  When you love every piece you own that wasted time no longer exists.  Imagine living in a world where you are always on your A game and you never worry about how you look.  When was the last time you walked with your head held high, a bounce in your step, with a smile on your face that was unstoppable?  A stylist will show you just how to bring that out of you so you can experience that every day.  Stylists want to uncover who your ideal future self truly is.  They know once you've eliminated all the unflattering fillers you will be left with items that embody your truest self and will get a better understanding of who you want to become.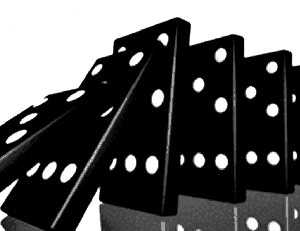 4. It starts a chain reaction
If you've never done a thorough closet edit it's hard to conceptualize all the positive consequences decluttering can accomplish.  The initial reaction is you can immediately see what pieces you have in your closet.  The "I have nothing to wear" turns into "what do I want to wear."  Now that you've eliminated everything in your closet that wasn't working for you; everything now gives you a sense of pride and confidence. You will notice that your morning routine now includes additional minutes that you can now choose to fill any way you see fit. Perhaps you can finally make that 6 am yoga class or go for a run before work.  Once you've decluttered your closet you have an overwhelming urge to attack other cluttered areas in your home and then maybe your office or your car.  When you remove clothing you've held on to for years, even decades, you feel like you've closed a door or a chapter in your life and it helps move you forward towards your future goals dreams and aspirations.
5. It frees space in your home and your mind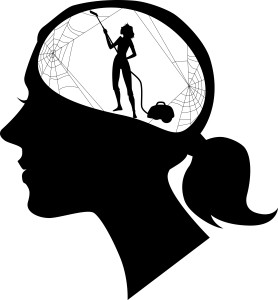 As human beings we collect a lot of stuff. Some people shop mindlessly, others obsessively, some to fill a void, others to feel like early adopters. We're all great at rationalizing our impulsive purchases.  I have known clients whose shopping habits made it impossible for them to use certain parts of their homes.  They had so much overflow, entire attics, garages, dining rooms, spare bedrooms, or bathrooms became extra storage space.  When you get to a point where things are stored for longer than a week you no longer realize they even exist.  Many people purchase the same items because they forgot they stored the original somewhere out of view.  When everything you own is in sight, stored where it can be easily accessible, you start to free up space not only in the areas used for storage but also in your mind.  When you have clutter in your space it is just a physical display of the clutter in your mind.  Attacking the clutter in your physical space will move you closer to removing clutter in your mind and helps to alleviate stress. If you arrive home to clutter it is just another stressful situation you must deal with. Coming home to an organized space is refreshing and relaxing you can begin to unwind instantaneously.  It seems like a simple formula, something you could probably do on your own but when you hire a professional you become accountable to someone else and you take action immediately.
Would you like a fresh start this fall?  Let me help you revise your closet and rejuvenate your style.