Deep into the 20 10's I hope to see American's shed their casual closets and emerge into a more clean cut defined sense of style. This year I pledge to use this platform as a way to weed out bad style from good and help my fans deter from just "ok" clothing.
Since I last left you, I became an All Star Personal Stylist. The highest selling award given by my current company. I have been specializing in men's wear more recently so my first post of 2011 goes to the guys.
Fall 2011 Menswear seems to be a mish mosh of mixed messages. Designers like Miharayasuhiro are still playing up what I like to call "disheveled chic." This look gives my ADD nightmares. Where do I look first? It's like Siamese Twins but in clothing.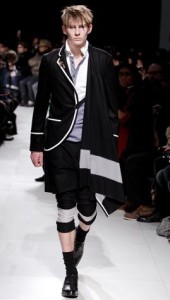 Other's had me slightly more disappointed. Christopher Bailey, you are a fashion genius so why would you put our men in oversized boxy Burberry Porsum. Where is that heritage clean cut guy that makes me swoon for a knight in tightly knit plaid?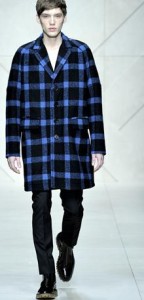 But with a sigh of relief you can always count on Dolce and Gabbanna to stay classic and true to themselves. These guys have encompassed my favorite menswear trends in one runway show. Clear glasses, graphic T's and suspenders, and the perfectly tailored suit.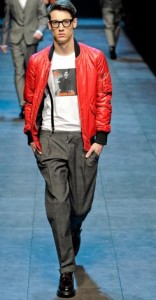 Recently to my great delight I found my first pair of suspenders in our men's section. Brown leather with black elastic and silver metal just what the fashion doctor ordered to add a little extra something to my casualwear. A piece of my collection I have already begun to enjoy.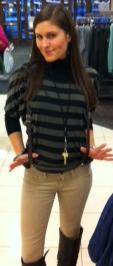 Today's lesson: Guys don't fuss with extra frills. Find the perfect fit first, be true to your personal style whatever that might be, and own it. There is nothing sexier than knowing exactly who you are and advertising it with your personal image.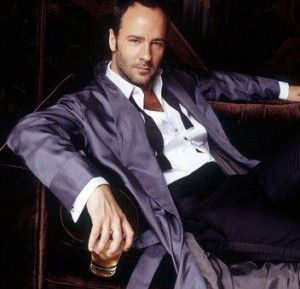 Paying homage to that lesson take a que from Tom Ford. A man who know's exactly what he wants and goes for it with such conviction. His clothing speaks for itself and it says "Yea I've got style, what are you going to do about it?"